Surface Patterns and Subsurface Conditions

The relationship between surface and subsurface conditions in New Orleans is partly historical and partly geological. Water always plays a role in the city's urban form, even when it is not obviously present.
Street Patterns
The city's distinctive street pattern—radial lines that run perpendicular to the river and converge at the bottom of its bowl-shaped topography—are the response to a drainage pattern. When the city was originally settled, access to the river was essential. The land was subdivided into long, narrow lots whose boundaries became streets as the city was developed. No one anticipated their extension to a point of convergence, but as New Orleans filled the back-of-town swamps, the radial streets created triangular lots.
Neutral grounds and canals
Water is the key to many of the city's neutral grounds. Many of these boulevards were open canals a hundred years ago. Today, they cover drainage pipes or box culverts.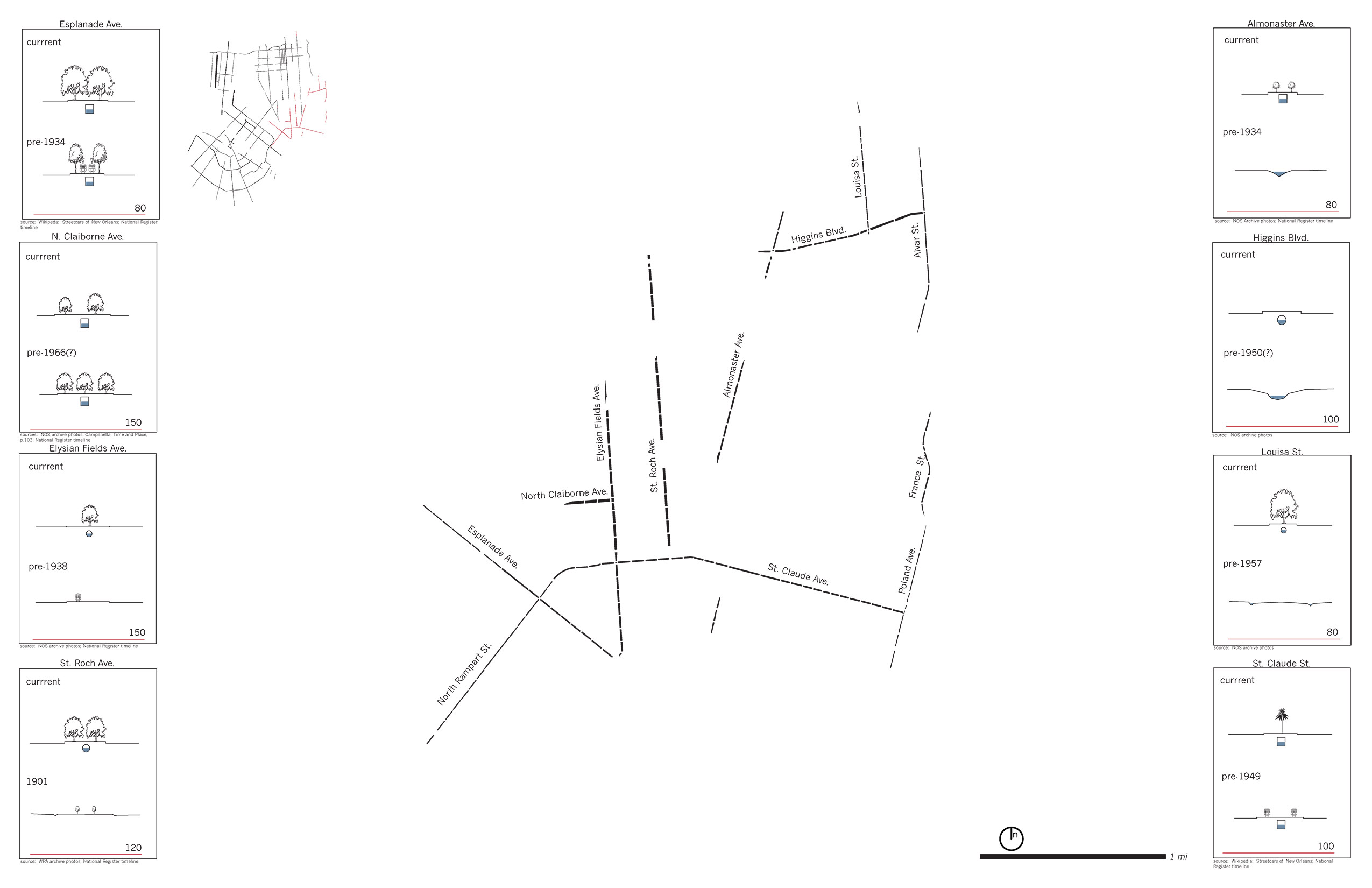 Drawing Credits
Adam Bobbette and Greg Warren. Gutter to Gulf Studio 2010, John H. Daniels Faculty of Architecture, Landscape and Design, University of Toronto.Philip Burkhardt, Jonathan Butler Dowse, Erin Dorr and Brendan Wittstruck. Sam Fox School of Design & Visual Arts, Washington University in St. Louis.